Reds Social Media marketing campaigns is building a meaningful relationship across all social media platforms. Reds campaigns will connect to your target market to get direct sales.
Reds Social Media Marketing Campaigns
Reds Social Media Strategy
Reds Social media marketing campaigns is building a meaningful relationship across all social media platforms. Reds campaigns will connect to your target market to get direct sales.
We work together to plan the campaigns from one unified view connecting your marketing, service, and sales teams directly to your customers in real time.
Reds Social Media Marketing Strategy
Reds social media marketing strategy is a summary of everything we plan to do and hope to achieve on social media platforms. It guides our actions and lets us know whether we're succeeding or failing. Every post, reply, like and comment should serve a purpose.
The more specific Reds Social Media Strategy is, the more effective the execution will be. We will keep it concise. We make your plan attainable and measurable.
The strategy will coordinate marketing efforts to reinforce information (about a brand, product, or service) using at least two social media platforms. These campaigns are strategically focused, have measurable outcomes, and influence social media followers to feel or act in a certain way.
See below the first 3 steps in an eight-step plan to create a winning social media marketing plan.
Reds Social Media Marketing Strategy
How to Grow An Audience
Harvesting an Audience
Growing your audience is one of your critical goals. The idea is to build an email audience through your mailers so new clients can subscribers and become an asset you own. Are you reaching the right people on Twitter, Facebook and LinkedIn? When it comes to your target audience on social media, you could be missing a trick. Use Reds to get the audience for you.
• Focus on Subscribers – Key Metric Persona's
• Need to be the go resource
• Amazing email letters
Use paid social advertising to boost your ad and drive traffic
Posting regularly can feel like an accomplishment for new and small businesses. But as your operation grows and your audience expands, your social footprint needs to increase, along with it especially when social is key to your larger marketing and sales goals.
Reds LinkedIn Posts – Meaningful engagement you can measure
Build awareness – to increase social engagement and traffic from your audience.
Drive conversions – with content, events, webinars, and more
Build engagement with Sponsored InMail and Text Ads.
Generate qualified leads
Reds team of experts
Can help you leverage social media marketing with ads, pop-ups, slide-ins that drive conversions. Whether you're looking for online sales or in-store visits Reds social media plan is the answer. See our digital marketing strategy for all our social marketing needs.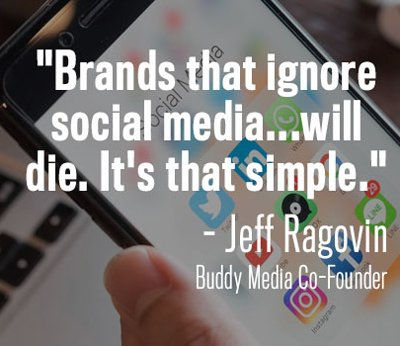 Process Overview - First 3 steps of an 8 point plan
Step 1
Set social media goals that align to business objectives
Each of your goals should be:
Specific
Attainable
Measurable
Relevant
Time-bound
Step 2
Create audience personas
Being aware who your audience and ideal customer is and what they want to see on social is key to creating content that they will like, comment on, and share.
It's also crucial if you want to turn followers into customers for your business.
Step 3
Research Competition
Likelihood your competitors are already using social media and that means you can learn from what they're already doing.
You'll get a promising idea of what's expected in your industry, which will help you set social media targets of your own.
Are you ready to order our Social Media Marketing Services?
Our Social Media Marketing Services are in high demand, so please contact us without delay. Let's discuss how we can help you?